Resetting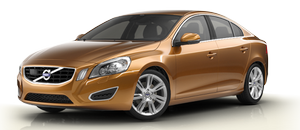 If the battery has been disconnected, the auto open function must be reset so that it will work properly.
1. Gently raise the front section of the button to close the window and hold it for one second.
2. Release the button briefly.
3. Raise the front section of the button again for one second.
See also:
W – Winter/Wet driving mode –enhanced vehicle traction
Press the W button at the base of the gear selector to engage/disengage this driving mode (see illustration). The W symbol will appear in the display (see page 58) when the function is activated ...
Basic infotainment functions
Controls in the center console for basic infotainment functions 1 SOUND: press this button to access the menu for adjusting bass, treble, etc. See page 212 for additional information. 2 VOL: T ...
The alarm system
The alarm is automatically armed whenever the vehicle is locked with the remote key or optional Personal Car Communicator. When armed, the alarm continuously monitors a number of points on the vehi ...