Driver distraction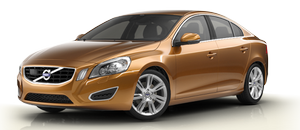 A driver has a responsibility to do everything possible to ensure his or her own safety and the safety of passengers in the vehicle and others sharing the roadway. Avoiding distractions is part of that responsibility.
Driver distraction results from driver activities that are not directly related to controlling the vehicle in the driving environment. Your new Volvo is, or can be, equipped with many feature- rich entertainment and communication systems. These include hands-free cellular telephones, navigation systems, and multipurpose audio systems. You may also own other portable electronic devices for your own convenience. When used properly and safely, they enrich the driving experience. Improperly used, any of these could cause a distraction.
For all of these systems, we want to provide the following warning that reflects the strong Volvo concern for your safety. Never use these devices or any feature of your vehicle in a way that distracts you from the task of driving safely. Distraction can lead to a serious accident. In addition to this general warning, we offer the following guidance regarding specific newer features that may be found in your vehicle:
Never use a hand-held cellular telephone while driving. Some jurisdictions prohibit cellular telephone use by a driver while the vehicle is moving.
If your vehicle is equipped with a navigation system, set and make changes to your travel itinerary only with the vehicle parked.
Never program your audio system while the vehicle is moving. Program radio presets with the vehicle parked, and use your programmed presets to make radio use quicker and simpler.
Never use portable computers or personal digital assistants while the vehicle is moving.
See also:
Using an integrated booster cushion
Stage 1 1 Pull the handle (1) forward and upward (2) to release the booster cushion. 2 Press the booster cushion rearward to lock it in position. Stage 2 1 With the booster cushion in ...
DRIVING DYNAMICS: POWERTRAINS
All C30s are front-wheel drive, with the transverse engine design improving space efficiency. It also improves safety by creating a generous crumple zone in the engine compartment. The five-cylinder ...
Equalizer
Sound levels for different frequencies can be adjusted separately using this feature. To do so: 1. Press OK/MENU to access Audio settings and select Equalizer. 2. Turn TUNE to select one of the ...