Main Bluetooth hands-free menu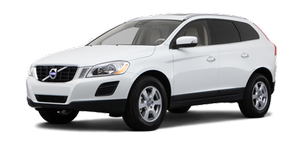 Phone menu
Call lists
All calls
Missed calls
Answered calls
Dialed calls
Call duration
Phone book
Search
New contact
Speed dials
Receive vCard
Memory status
Clear phone book
Change phone
Remove Bluetooth device
Phone settings
Discoverable
Sounds and volume
Download phone book
Bluetooth software version in car
Call options
Auto answer
Voicemail number
Disconnect phone
See also:
Driving dynamics: steering, brakes and transmission
The five-cylinder petrol and diesel engines (2.5T, 2.4D and D5) have a six-speed manual gearbox which can be upgraded to the six-speed Geartronic transmission which is standard on the V8 engine. V ...
Minor stone chips and scratches
Material: Х Primer Ц can Х Paint Ц touch-up pen Х Brush Х Masking tape If the stone chip has not gone down to the bare metal and an undamaged color coat remains, you can add paint immediately ...
Water on brake discs and brake pads affects braking
Driving in rain and slush or passing through an automatic car wash can cause water to collect on the brake discs and pads. This will cause a delay in braking effect when the pedal is depressed ...