Materials used in the cabin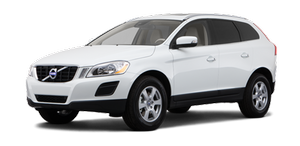 The materials used in the cabin have been developed to help minimize the amount of dust and make the cabin easier to keep clean. All floor mats can be easily removed for cleaning.
Use car cleaning products recommended by Volvo. See also the information beginning on page 344.
See also:
Situations where ACC may not function optimally
WARNING The radar sensor has a limited field of vision. In some situations it may detect a vehicle later than expected or not detect other vehicles at all. If ACC is not functioning prop ...
Paint touch up
Model plate with paint color code Paint damage requires immediate attention to avoid rusting. Make it a habit to check the finish regularly – when washing the vehicle for instance. Touch-up if n ...
Emergency Brake Assistance
EBA is designed to provide full brake effect immediately in the event of sudden, hard braking. The system is activated by the speed with which the brake pedal is depressed. When the EBA system i ...