Dialing a number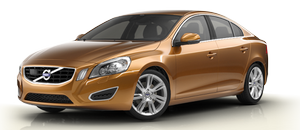 The system understands the digits zero to nine. These numbers can be spoken individually, in groups of several digits at a time, or the entire number can be given at once. Numbers above nine will not be recognized.
The following is an example of a voice command dialogue. The system's response may vary depending on the situation.
The user initiates the dialogue by saying:
Phone > dial number
or
Phone dial number
System response
Number please
User action
Begin saying the digits in the phone number. If you say several digits and pause, the system will repeat them and prompt you by saying "Continue."
Continue saying the digits. When you have finished, complete the command by saying "Dial."
• You can also change the number by using the commands "Correction" (which deletes the last group of digits spoken) or "Delete" (which will erase the entire phone number).
See also:
Blocking access to the trunk
Normal locking/unlocking function Locking/unlocking points with valet locking activated By utilizing the remote key with the key blade removed, the valet locking feature enables you to block a ...
CHECK ENGINE Malfunction indicatorlight
On-Board Diagnostics II (OBDII): As you drive, a computer called "OBDII" monitors your vehicle's engine, transmission, electrical and emission systems. The CHECK ENGINE light will light ...
Overview
The V50 Sportswagon belongs to Volvo's versatile V-range, along with the Volvo V70, and is produced at Volvo's plant in Ghent, Belgium alongside the V70 estate and S40 and S60 saloons. In the UK, ...