Dialing a number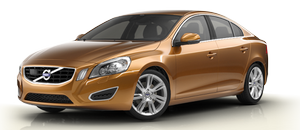 The system understands the digits zero to nine. These numbers can be spoken individually, in groups of several digits at a time, or the entire number can be given at once. Numbers above nine will not be recognized.
The following is an example of a voice command dialogue. The system's response may vary depending on the situation.
The user initiates the dialogue by saying:
Phone > dial number
or
Phone dial number
System response
Number please
User action
Begin saying the digits in the phone number. If you say several digits and pause, the system will repeat them and prompt you by saying "Continue."
Continue saying the digits. When you have finished, complete the command by saying "Dial."
• You can also change the number by using the commands "Correction" (which deletes the last group of digits spoken) or "Delete" (which will erase the entire phone number).
See also:
Replacing the high beam bulb (halogenheadlights)
1. Remove the rubber cover by pulling it off. 2. Pull the connector from the lamp housing. 3. Loosen the bulb's retaining spring by first moving it to the right and then moving it out of the way ...
Zoom
The camera can be useful when attaching a trailer. Press CAM to zoom in on the trailer hitch (and press this button again to return to the normal camera view). With the camera zoomed in on the ...
License plate lights
1. Switch off the ignition. 2. Loosen the screws with a Torx screwdriver. 3. Turn the bulb holder counterclockwise and pull it out. 4. Pull out the defective bulb and insert a new one. 5. Rein ...