Using voice commands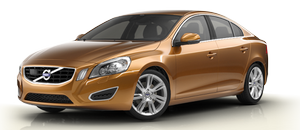 The driver initiates a voice command dialogue by pressing the voice control button (see the illustration on page 240).
When a dialogue has been initiated, commonly used commands will be shown in the display. Grayed-out texts or texts in parentheses are not part of the spoken command.
Once you become familiar with the system, you can speed up the command dialogue by briefly pressing the voice control button to skip prompts from the system.
Commands can be given in several ways.
For example, the command "Phone call contact" can be spoken as:
"Phone > Call contact"—say "Phone," wait for a system response, and then continue by saying "Call contact."
"Phone call contact"—give the entire command at one time
The following is a list of features that can be voice-controlled with a Bluetooth􀂟-connected cell phone.
See also:
Introduction
The load carrying capacity of your vehicle is determined by factors such as the number of passengers, the amount of cargo, the weight of any accessories that may be installed, etc. To increase lo ...
Power windows
The power windows are controlled by buttons in the arm rests. The ignition switch must be ON1 (ignition key in position I, II or the engine running) for the electrically operated windows to functi ...
Rearview mirror with compass
The upper left-hand corner of the rearview mirror has an integrated display that shows the compass direction toward which the car is pointing. Eight different directions can be displayed: N, N ...