Main Bluetooth hands-free menu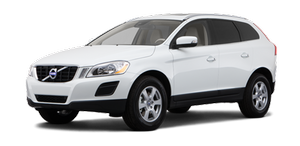 Phone menu
Call lists
All calls
Missed calls
Answered calls
Dialed calls
Call duration
Phone book
Search
New contact
Speed dials
Receive vCard
Memory status
Clear phone book
Change phone
Remove Bluetooth device
Phone settings
Discoverable
Sounds and volume
Download phone book
Bluetooth software version in car
Call options
Auto answer
Voicemail number
Disconnect phone
See also:
Tailgate wiper and reverse gear
If the windshield wipers are on and the transmission is put into reverse gear, the tailgate wiper will go into intermittent wiping function1. This function is deactivated when a different gear ...
Disconnecting an external device
The external device is automatically disconnected from the audio system if it is moved out of range ...
Image settings
Screen settings can be made for brightness, contrast, tint and color. Press on the remote control and change the setting under Image settings on the screen. See also page 251 for additional ...