Lower cross member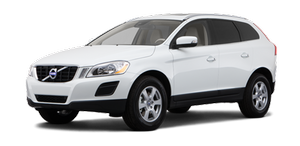 The front structure has been supplemented by a lower cross member that adapts the front to the height of a normal-sized passenger car. This enables the other car's deformation zones to function as they were intended to provide protection for the car's occupants.
See also:
Fuel filler cap
The fuel filler door, located on the right rear quarter panel, is connected to your vehicle's central locking system. ...
Heated oxygen sensors
The heated oxygen sensors monitor the oxygen content of the exhaust gases. Readings are fed into a control module that continuously monitors engine functions and controls fuel injection. The r ...
Occupant safety
Safety is Volvo's cornerstone. Our concern dates back to 1927 when the first Volvo rolled off the production line. Three-point seat belts (a Volvo invention), safety cages, and energyabsorbing ...