Lower cross member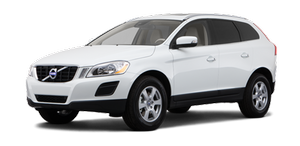 The front structure has been supplemented by a lower cross member that adapts the front to the height of a normal-sized passenger car. This enables the other car's deformation zones to function as they were intended to provide protection for the car's occupants.
See also:
Ignition modes and electrical current to RSE
RSE can be activated with the ignition in modes I or II (and when the engine is running). See page 82 for detailed information about the various ignition modes. If a film is being played, it wi ...
Standby mode (temporary deactivation)
Press to temporarily deactivate cruise control (put it in standby mode). The set speed, for example 55 mph, is then shown in parentheses. The previously set speed and time interval are resum ...
Screen aspect ratio
Three screen aspect ratios can be set: Normal, Zoom 1 and Zoom 2. Normal: The image on the screen is presented at the normal aspect ratio (usually 4:3 or 16:9). Zoom 1: Full-screen image, but par ...