Types of lists used in the manual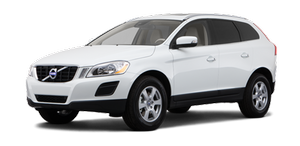 Procedures
Procedures (step-by-step instructions), or actions that must be carried out in a certain order, are arranged in numbered lists in this manual.
1 If there is a series of illustrations associated with step-by-step instructions, each step in the procedure is numbered in the same way as the corresponding illustration.
A Lists in which letters are used can be found with series of illustrations in cases where the order in which the instructions are carried out is not important.
1 Arrows with or without numbers are used to indicate the direction of a movement.
If there are no illustrations associated with a step-by-step list, the steps in the procedure are indicated by ordinary numbers.
Position lists
1 Red circles containing a number are used in general overview illustrations in which certain components are pointed out. The corresponding number is also used in the position list's description of the various components.
Bullet lists
Bullets are used to differentiate a number of components/functions/points of information that can be listed in random order.
For example:
• Coolant
• Engine oil
See also:
Tailgate wiper and reverse gear
If the windshield wipers are on and the transmission is put into reverse gear, the tailgate wiper will go into intermittent wiping function1. This function is deactivated when a different gear ...
Interior lighting, front
Light switches, front roof lighting 1 Drivers side front reading light, on/off. 2 Passenger's side front reading light, on/off. 3 Overhead courtesy lighting. The lighting in the front part of th ...
Scan
This function plays the first ten seconds of each track/audio file. To start scanning: 1. Press OK/MENU. 2. Turn TUNE to Scan. > The first ten seconds of each track/ audio file will be playe ...