Reporting safety defects in Canada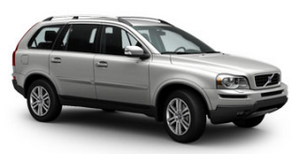 If you believe your vehicle has a defect that could cause a crash or could cause injury or death, you should immediately inform Transport Canada in addition to notifying Volvo Cars of Canada Corp.
Transport Canada can be contacted at:
1-800-333-0510
Teletypewriter (TTY): 613 990-4500
Fax: 1-819-994-3372
Mailing Address: Transport Canada - Road
Safety, 80 rue Noël, Gatineau, (Quebec) J8Z 0A1
See also:
Active chassis (Four C)
Active chassis, Four-C (Continuously Controlled Chassis Concept), regulates the characteristics of the shock absorbers so that the car's driving characteristics can be adjusted. There are three ...
Dolby Pro Logic
Dolby Surround Pro Logic II® distributes stereo sound's two channels to the left/right and front/ rear speakers. Dolby Pro Logic II and the symbol are trademarks of Dolby Laboratories Lice ...
Comfort and convenience
While the interior of the Volvo S40 places an emphasis on style, form has not been allowed to take precedence over function. The fascia ergonomics have been carefully designed and drivers will fin ...