More information about registeringand connecting cell phones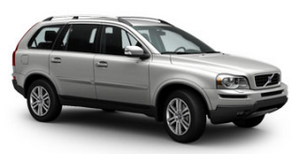 A maximum of 5 cell phones can be registered in the hands-free system. Registration only needs to be done once for each phone. After registration, the cell phones can then be found in the list of registered phones. Only one cell phone can be connected to hands-free at a time. Phones can be unregistered in Phone Menu…

Bluetooth…

Remove phone
Automatic connection
When the hands-free system is active and the most recently connected cell phone is within range, it is detected automatically. When the audio system searches for the most recently connected phone, this phone's name appears in the display. To manually connect a different cell phone, press EXIT.
Manual connection
To connect a phone other than the one that was most recently connected or to switch between cell phones that are already registered in the hands-free system:
Put the audio system in telephone mode and follow the instructions in the display or change the connected cell by going into the menu system under Phone Menu…

Bluetooth…

Connect phone or Change phone.
See also:
Confirmation when locking/unlocking the vehicle
Settings can be made in the menu system for audible and visual confirmation when the vehicle has been locked or unlocked. With these functions activated, the following will occur when the vehi ...
C30 in the Market
I enjoyed my time in the C30, and the more I drove it the more I liked it. The good visibility and decent power (when using the manual shift feature) were the highlights. The downsides are its lim ...
Getting started
Use the controls on the steering wheel keypad and in the center console to access, navigate and make selections in the hands-free system's menus. ...