More information about registeringand connecting cell phones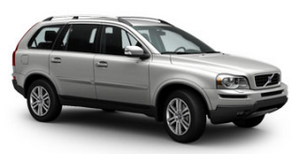 A maximum of 5 cell phones can be registered in the hands-free system. Registration only needs to be done once for each phone. After registration, the cell phones can then be found in the list of registered phones. Only one cell phone can be connected to hands-free at a time. Phones can be unregistered in Phone Menu…

Bluetooth…

Remove phone
Automatic connection
When the hands-free system is active and the most recently connected cell phone is within range, it is detected automatically. When the audio system searches for the most recently connected phone, this phone's name appears in the display. To manually connect a different cell phone, press EXIT.
Manual connection
To connect a phone other than the one that was most recently connected or to switch between cell phones that are already registered in the hands-free system:
Put the audio system in telephone mode and follow the instructions in the display or change the connected cell by going into the menu system under Phone Menu…

Bluetooth…

Connect phone or Change phone.
See also:
Ignition mode 0
- Insert the remote key in the ignition slot and press it in as far as possible. ...
Listening to satellite radio
The Sirius satellite system consists of a number of high elevation satellites in geosynchronous orbit. NOTE • The digital signals from the Sirius satellites are line-of-sight, which means that p ...
Engine oil
Although some oil consumption occurs during normal engine operation, more oil is consumed when the engine is new as the internal parts generate higher friction while wearing-in to each other. From ...