Call settings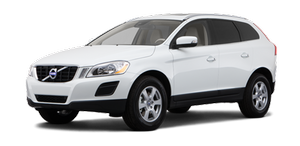 While a call is in progress, press OK/MENU or the thumb wheel on the steering wheel keypad to access the following functions:
• Mute: mute the infotainment system's microphone.
• Mobile phone: transfer the call from hands-free to the cell phone. On certain cell phones, the connection will be broken, which is normal. The hands-free function will ask if you would like to reconnect.
• Dial number: dial a third party during an ongoing call using the number keys (the current call will be put on hold).
See also:
Integrated roof rails
The roof rails provide a solid and tight impression. They are available in two versions - Charcoal (standard) or Silk-Metal - and built into the car at the factory. ...
Bluetooth® menus
1. Call register… 1.1. Last 10 missed calls 1.2. Last 10 received calls 1.3. Last 10 dialed calls 2. Call register… 2.1. Search 2.2. Copy fr. cell phone 3. Bluetooth… 3.1. Change phone 3. ...
Introduction
The load carrying capacity of your vehicle is determined by factors such as the number of passengers, the amount of cargo, the weight of any accessories that may be installed, etc. To increase ...