Bluetooth streaming audio (BT)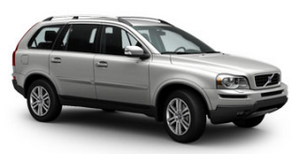 The vehicle's audio system is equipped with Bluetooth , which makes it possible to play streaming audio files from a Bluetooth device such as a cell phone or personal digital assistant (PDA). Navigation and control of the device can be done through the vehicle's center console control panel or the steering wheel keypad.
On certain external devices, it is also possible to change tracks from the device itself.
In order to listen streaming audio, BT must be selected as a sound source and a Bluetooth device must be connected (paired) with the audio system.
NOTE
Any Bluetooth media players used must support Audio/Video Remote Control Profile (AVRCP) and Advanced Audio Distribution Profile (A2DP). The player must use AVRCP version 1.3 and A2DP 1.2. If older versions of these standards are used, certain features (e.g., scan or random) may not function.
Not all cell phones or media players are fully compatible with the vehicle's Bluetooth system.
A list of compatible devices is available at you Volvo retailer or at www.volvocars.us.
Listening to streaming audio
Turn SELECTOR to select BT as the sound source.
The

buttons can be used to fastforward/ back or change tracks:
• Press briefly to change tracks.
• Press and hold to go fast-forward/back.
The buttons in the steering wheel keypad can be used in the same way.
See also:
Disabling the passenger's side front airbag
Occupant Weight Sensor (OWS) indicator light Volvo recommends that ALL occupants (adults and children) shorter than 4 feet 7 inches (140 cm) be seated in the back seat of any vehicle with a front ...
Trip odometers
Trip odometers and reset button 1 Odometer display 2 Button for toggling between T1 and T2, and for resetting the odometer The trip odometers are used to measure short distances. A short pres ...
Home safe lighting
When you leave your vehicle at night, you can make use of the home safe lighting function to illuminate the area in front of the vehicle. 1. Remove the key from the ignition slot. 2. Pull the tu ...