CHANGE CODE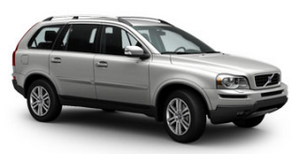 This function makes it possible to change the channel access code. The default code is 0000.
To change the code:
1. Select CHANGE CODE and press ENTER.
2. Enter the current code and press ENTER.
3. Enter the new code and press ENTER.
4. Confirm the new code and press ENTER.
If an incorrect code is entered, the text "Incorrect code!" is displayed.
If you have forgotten the access code
1. Select "SIRIUS ID" in the Sirius settings menu and press ENTER.
2. Press and hold the ENTER button for 2 seconds.
The current code will be displayed.
Your Volvo retailer can also provide you with assistance.
See also:
Turbo Power
All C30s are powered by a turbocharged 2.5-liter inline-five-cylinder that produces 227 horsepower at 5,000 rpm and 236 pounds-feet of torque at only 1,500 rpm. Unlike some turbocharged engines th ...
Replacing batteries in the remotecontrol and cordless headphones
The remote control and headphones each run on 2 AAA batteries. Remote control 1. Remove the retaining screw and lift off the battery cover. 2. Remove the old batteries and insert new ones as i ...
2005 Volvo XC90 Review
Volvo's best-selling vehicle, the XC90, which arguably is the best crossover sport utility on the market, now comes with optional V-8 power. In the case of the XC90, this might be a matter of poor ...