Song Seek and Song Memory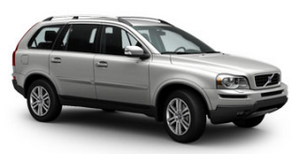 The Song Seek and Song Memory functions provide both audio and visual notification when Sirius is broadcasting your favorite songs.
Song Seek enables you to store the name of the song for future advance notification when that song is being played. The Song Memory feature makes it possible to view all of the current songs that are stored in memory.
Song memory
Up to ten songs can be saved in the system's memory.
1. Press MENU.
2. Scroll to "Add song to song mem." and follow the instructions shown in the display.
If a new song is selected when the memory is full, you will be prompted to press ENTER to delete the last song on the list.
The remaining songs in the list will move down one position, and the newly added song will be placed at the top of the list.
Song seek
When a satellite radio channel plays one of the songs stored in the song memory, the listener will be alerted by a text message and an audible signal.
Press ENTER to listen to the song or EXIT to cancel.
To activate/deactivate the song seek function:
1. Press MENU
2. Scroll to "Song seek"
3. Press ENTER to activate or deactivate the function.
NOTE
When the song has ended, the radio will remain tuned to the channel on which the song was played.
See also:
Retractable power door mirrors
The mirrors can be retracted for parking/driving in narrow spaces: 1. Press down the L and R buttons at the same time. 2. Release them after approximately one second. The mirrors automatically ...
Introduction
Certain models are equipped with a tire sealing system that enables you to temporarily seal a hole in the tread surface and re-inflate a flat tire, or to adjust a tire's inflation pressure. The ...
Power steering fluid reservoir
The fluid level should always be between the ADD and FULL marks. Fluid type: Volvo synthetic power steering fluid (Pentosin CHF 11S) P/N 1161529 or equivalent. Replace: No fluid change requi ...