Blower function to reduce battery drain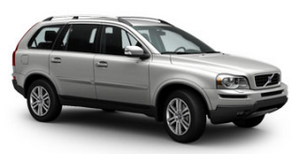 The climate system's blower functions normally while the engine is running.
However, when the engine is switched off (even if the ignition is switched to positions I or II), the blower control will be automatically switched off to avoid unnecessary battery drain.
The following points pertain if the ignition is on but the engine in not running:
Х To restart the blower, turn the control knob to the setting of your choice.
Х After approximately 2 minutes, the blower speed will be reduced to avoid battery drain.
You can reset the blower speed at any time.
Please be aware that the system has been designed to reduce the blower's speed again after 2 minutes, until the engine is started.
If the battery becomes drained:
Х LOW BATTERY, FAN IS REDUCED will be displayed in the text window in the instrument panel.
Х The yellow warning light in the instrument panel (see page 58) will also light up.
See also:
Steep inclines and/or heavy loads
ACC is primarily intended for use on fairly level roads. The system may have difficulty maintaining the correct distance to a vehicle ahead on steep inclines, if the vehicle is carrying a heav ...
Steel cargo grid
Your vehicle can be equipped with a steel grid that helps prevent objects in the cargo area from moving forward into the passenger compartment. ...
Seat belt use during pregnancy
The seat belt should always be worn during pregnancy. But it is crucial that it be worn in the correct way. The diagonal section should wrap over the shoulder then be routed between the breasts ...