Automatic transmission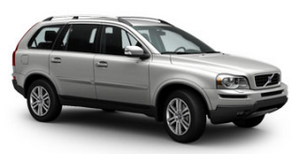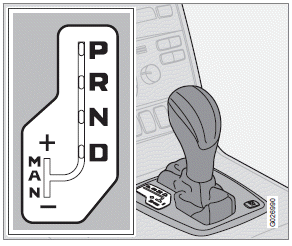 P (Park)
Use this position when starting the engine or parking the vehicle.
Never use P while the vehicle is in motion.
The parking brake should also be set whenever the vehicle is parked.
The gear selector is mechanically locked in the P position (SHIFTLOCK). To release the gear selector from this position, the engine must be running (or the ignition key must be in position II) and the brake pedal must be depressed.
N (Neutral)
Neutral Ц no gear engaged. Use the parking brake.
WARNING
Never leave the vehicle unattended when the engine is running. If, by mistake, the gear selector is moved from P, the vehicle may start moving.
R (Reverse)
Never engage R while the vehicle is moving.
D (Drive)
D is the normal driving position and should be used as often as possible to help improve fuel economy. The vehicle should not be moving when shifting from R to the D position.
NOTE
The transmission has 6 forward speeds.
See also:
Interior rearview mirror
Auto-dim function An integrated sensor reacts to headlights from following traffic and automatically reduces glare in the mirror. ...
Methanol
Do not use gasolines containing methanol (methyl alcohol, wood alcohol). This practice can result in vehicle performance deterioration and can damage critical parts in the fuel system. Such damage ...
Integrated rear sun shade
Integrated sun shade Pull up the sun shade and attach its hooks to the ceiling clips. > The sun shade's spring-loading will pull it taut. When not in use, release the hooks and hold the su ...