Maintenance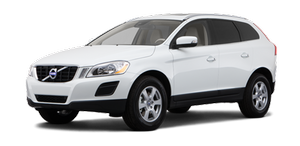 • Use a screw driver to open the caps or cover and a flashlight to inspect the level.
• If necessary, add distilled water. The level should never be above the indicator.
• The fluid level should be checked if the battery has been recharged.
• After inspection, be sure the cap over each battery cell or the cover is securely in place.
• Check that the battery cables are correctly connected and properly tightened.
• Never disconnect the battery when the engine is running, or when the key is in the ignition. This could damage the vehicle's electrical system.
• The battery should be disconnected from the vehicle when a battery charger is used directly on the battery.
• To help keep the battery in good condition, the vehicle should be driven for at least 15 minutes a week or connected to a charger with an automatic charging function.
• If the battery is fully discharged a number of times, this may shorten its service life.
Keeping the battery fully charged helps prolong its service life.
• The service life of a battery is affected by factors such as driving conditions and climate.
Extreme cold may also further decrease the battery's starting capacity.
• Because the battery's starting capacity decreases with time, it may be necessary to recharge it if the vehicle is not driven for an extended period of time or if the vehicle is usually only driven short distances.
CAUTION • Always use distilled or deionized water (battery water).
• Never fill above the level mark in the cell.
See also:
Inflation placard
Tire inflation placard ...
Design Concept
The Volvo S40 is a tribute to Volvo's talented and multi-cultural design teams in Gothenburg, Barcelona and California, who have captured the premium values of a contemporary Volvo saloon in a com ...
Current fuel consumption (Instantaneous)
Current fuel consumption is calculated every second. The information on the display is updated every few seconds. When the vehicle is stationary, "----" appears on the display. ...