Ski hatch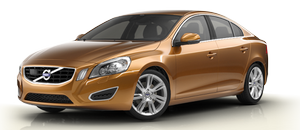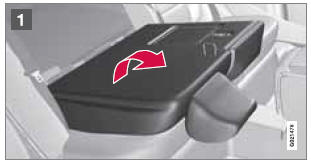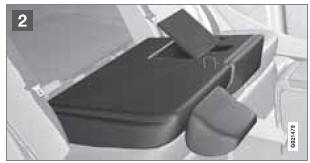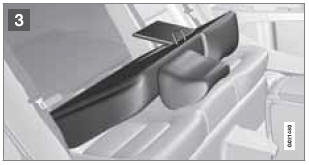 There is a hatch in the right section of the rear seat backrest that can be opened for transportation.
Fold the right backrest forward.
Release the hatch in the rear seat backrest by sliding the catch up while folding the hatch forward.
Return the backrest to the upright position with the hatch open.
Use the seat belt to prevent the load from moving.

WARNING
Always secure the load to help prevent it from moving in the event of sudden braking.
Switch off the engine, apply the parking brake and put the gear selector in P when loading and unloading the vehicle.
The cover on the rear seat armrest/child seat has no hinge. The cover must be removed before the ski hatch is used.
Removal:
Open the cover 30 degrees and lift straight up.
Installation:
Insert the cover in the grooves behind the upholstery and close the cover.
See also:
Keyless drive
Vehicles equipped with the optional Personal Car Communicator have the keyless drive function, see page 63 for detailed information. ...
Emergency Brake Assistance (EBA)
The EBA function is designed to provide full brake effect immediately in the event of sudden, hard braking. The system is activated by the speed with which you depress the brake pedal. NOTE • Wh ...
Folding the front seat backrest
Folding the front seat backrest The front passenger seat backrest can be folded to a horizontal position to make room for a long load. Fold the backrest as follows: 1 Move the seat as far back ...