Booster cushions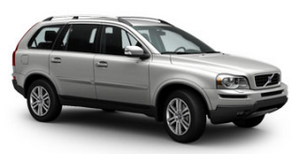 Securing a booster cushion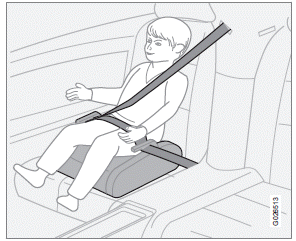 Position the child correctly on the booster cushion
Booster cushions are recommended for children who have outgrown convertible seats.
1. Place the booster cushion in the rear seat of the vehicle.
2. With the child properly seated on the booster cushion, attach the seat belt to or around the cushion according to the manufacturer's instructions.
3. Fasten the seat belt by inserting the latch plate into the buckle (lock) until a distinct click is audible.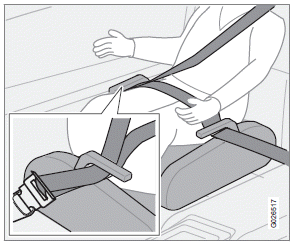 Positioning the seat belt
4. Ensure that the seat belt is pulled taut and fits snugly around the child.
WARNING
• The hip section of the three-point seat belt must fit snugly across the child's hips, not across the stomach.
• The shoulder section of the three-point seat belt should be positioned across the chest and shoulder.
• The shoulder belt must never be placed behind the child's back or under the arm.
See also:
Demanding driving
In demanding driving conditions, such as operating the vehicle in hot weather, towing a trailer, or driving for extended periods at higher altitudes than normal, it may be advisable to switch to h ...
Fault tracing and actions
If the message Radar blocked See manual is displayed, this means that the radar signals from the sensor have been obstructed and that a vehicle ahead cannot be detected. This, in turn, means that ...
Listening to music
Music from disc tracks/audio files can be played through the media player's USB/AUX sockets or from streaming audio files coming from a Bluetooth®-connected cell phone. For more information abo ...