Occupant safety reminders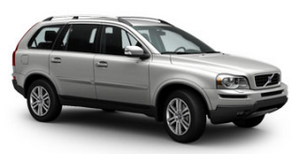 How safely you drive doesn't depend on how old you are but rather on:
Х How well you see.
Х Your ability to concentrate.
Х How quickly you make decisions under stress to avoid an accident.
The tips listed below are suggestions to help you cope with the ever changing traffic environment.
Х Never drink and drive.
Х If you are taking any medication, consult your physician about its potential effects on your driving abilities.
Х Take a driver-retraining course.
Х Have your eyes checked regularly.
Х Keep your windshield and headlights clean.
Х Replace wiper blades when they start to leave streaks.
Х Take into account the traffic, road, and weather conditions, particularly with regard to stopping distance.
Х Never send text messages while driving.
Х Refrain from using or minimize the use of a cell phone while driving.
See also:
Seat belt reminder
This symbol lights up to indicate that the driver has not fastened his/ her seat belt. ...
Uniform Tire Quality Grading
ALL PASSENGER VEHICLE TIRES MUST CONFORM TO FEDERAL SAFETY REQUIREMENTS IN ADDITION TO THESE GRADES Quality grades can be found, where applicable, on the tire sidewall between the tread shoulder ...
Decals
There are various types of decals in the vehicle whose purpose is to provide important information in a clear and concise way. The importance of these decals is explained as follows, in descending ...