Occupant safety reminders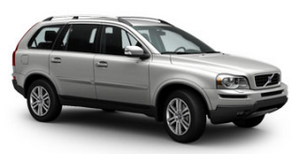 How safely you drive doesn't depend on how old you are but rather on:
Х How well you see.
Х Your ability to concentrate.
Х How quickly you make decisions under stress to avoid an accident.
The tips listed below are suggestions to help you cope with the ever changing traffic environment.
Х Never drink and drive.
Х If you are taking any medication, consult your physician about its potential effects on your driving abilities.
Х Take a driver-retraining course.
Х Have your eyes checked regularly.
Х Keep your windshield and headlights clean.
Х Replace wiper blades when they start to leave streaks.
Х Take into account the traffic, road, and weather conditions, particularly with regard to stopping distance.
Х Never send text messages while driving.
Х Refrain from using or minimize the use of a cell phone while driving.
See also:
Screen aspect ratio
Three screen aspect ratios can be set: Normal, Zoom 1 and Zoom 2. Normal: The image on the screen is presented at the normal aspect ratio (usually 4:3 or 16:9). Zoom 1: Full-screen image, but par ...
How do states use OBD II for emission inspections?
Many states connect a computer directly to a vehicle's OBD II system. The inspector can then read "faults." In some states, this type of inspection has replaced the tailpipe emission ...
Function
Х HDC can be switched on and off with the button in the center console. An indicator light in the button illuminates when HDC is activated. Х The indicator light in the instrument panel ...