Occupant safety reminders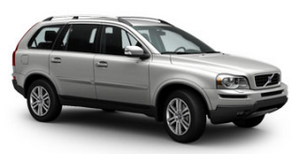 How safely you drive doesn't depend on how old you are but rather on:
Х How well you see.
Х Your ability to concentrate.
Х How quickly you make decisions under stress to avoid an accident.
The tips listed below are suggestions to help you cope with the ever changing traffic environment.
Х Never drink and drive.
Х If you are taking any medication, consult your physician about its potential effects on your driving abilities.
Х Take a driver-retraining course.
Х Have your eyes checked regularly.
Х Keep your windshield and headlights clean.
Х Replace wiper blades when they start to leave streaks.
Х Take into account the traffic, road, and weather conditions, particularly with regard to stopping distance.
Х Never send text messages while driving.
Х Refrain from using or minimize the use of a cell phone while driving.
See also:
Installing the steel cargo grid
For information about the necessary tools and procedures for installing/removing the steel cargo grid, please refer to the assembly instructions that were included when the grid was purchased. ...
Symbols and messages in the display
...
R-design
The R-DESIGN is a sporty version of the Volvo C30 and most closely resembles the Volvo C30 Design Concept. Exterior design includes an R-DESIGN badge in the front grille, colour coordinated bodykit, ...