Occupant safety reminders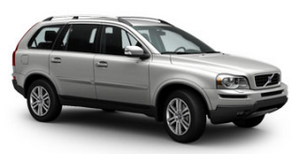 How safely you drive doesn't depend on how old you are but rather on:
Х How well you see.
Х Your ability to concentrate.
Х How quickly you make decisions under stress to avoid an accident.
The tips listed below are suggestions to help you cope with the ever changing traffic environment.
Х Never drink and drive.
Х If you are taking any medication, consult your physician about its potential effects on your driving abilities.
Х Take a driver-retraining course.
Х Have your eyes checked regularly.
Х Keep your windshield and headlights clean.
Х Replace wiper blades when they start to leave streaks.
Х Take into account the traffic, road, and weather conditions, particularly with regard to stopping distance.
Х Never send text messages while driving.
Х Refrain from using or minimize the use of a cell phone while driving.
See also:
Introduction
Your vehicle is equipped with tires according to the vehicle's tire information placard on the B-pillar (the structural member at the side of the vehicle, at the rear of the driver's door opening) ...
More information about pairing and connecting cell phones
A maximum of 10 cell phones can be paired with the hands-free system. Pairing only needs to be done once for each phone. After pairing, the cell phone no longer needs to be in sight or discove ...
Phone book
The hands-free system uses two phone books (one with the cell phone's list of contacts and one with contacts saved directly in the infotainment system), which are combined to form one phone bo ...