Occupant safety reminders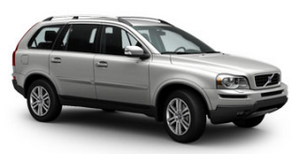 How safely you drive doesn't depend on how old you are but rather on:
Х How well you see.
Х Your ability to concentrate.
Х How quickly you make decisions under stress to avoid an accident.
The tips listed below are suggestions to help you cope with the ever changing traffic environment.
Х Never drink and drive.
Х If you are taking any medication, consult your physician about its potential effects on your driving abilities.
Х Take a driver-retraining course.
Х Have your eyes checked regularly.
Х Keep your windshield and headlights clean.
Х Replace wiper blades when they start to leave streaks.
Х Take into account the traffic, road, and weather conditions, particularly with regard to stopping distance.
Х Never send text messages while driving.
Х Refrain from using or minimize the use of a cell phone while driving.
See also:
Removing the ball holder
1. Remove the cotter pin from the locking bolt and slide the locking bolt out of the ball holder/hitch assembly. 2. Pull the ball holder out of the hitch assembly. NOTE A cover for the hitch as ...
Precautions when the vehicle is being towed
Attach jumper cables (see page 116) to provide current for releasing the electric parking brake and to move the gear selector from the P position to N. Be sure that the steering wheel lock ...
Standby mode (temporary deactivation)
Press to temporarily deactivate cruise control (put it in standby mode). The set speed, for example 55 mph, is then shown in parentheses. The previously set speed and time interval are resumed by ...