Extra high beam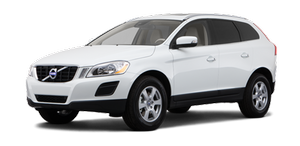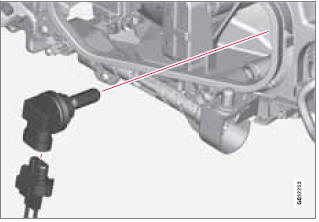 1. Remove the headlight housing from the vehicle (see page 322).
2. Remove the cover over the bulbs (see page 323).
3. Disconnect the wiring connector from the bulb holder.
4. Remove the bulb holder from the headlight housing by pulling it straight out.
5. Insert a new bulb in the holder until it snaps in place. It can only be inserted in one way.
6. Press the bulb holder into position in the headlight housing.
7. Reconnect the wiring connector to the bulb holder.
8. Put the cover back into position and reinstall the headlight housing.
See also:
Drive (D)
D is the normal driving position. The car automatically shifts between the various forward gears, based on the level of acceleration and speed. The car must be at a standstill when shifting fr ...
Unbuckling the seat belt
To remove the seat belt, press the red section on the seat belt receptacle. Before exiting the vehicle, check that the seat belt retracts fully after being unbuckled. If necessary, guide the b ...
Low battery voltage
If the battery voltage is too low, the parking brake cannot be applied or released. Connect an auxiliary battery if the battery voltage is too low, see page 114. ...