Extra high beam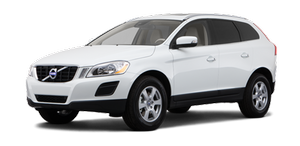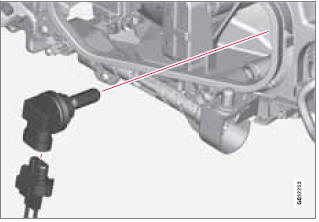 1. Remove the headlight housing from the vehicle (see page 322).
2. Remove the cover over the bulbs (see page 323).
3. Disconnect the wiring connector from the bulb holder.
4. Remove the bulb holder from the headlight housing by pulling it straight out.
5. Insert a new bulb in the holder until it snaps in place. It can only be inserted in one way.
6. Press the bulb holder into position in the headlight housing.
7. Reconnect the wiring connector to the bulb holder.
8. Put the cover back into position and reinstall the headlight housing.
See also:
More information about pairing and connecting cell phones
A maximum of 10 cell phones can be paired with the hands-free system. Pairing only needs to be done once for each phone. After pairing, the cell phone no longer needs to be in sight or discoverabl ...
Replacing the batteries
CAUTION When handling batteries, avoid touching their contact surfaces as this could result in poor battery function in the remote key. 3 Note the position of the battery's (+) or (–) sides. ...
Brake lights and taillights
The brake lights and taillights are replaced from inside the cargo area. NOTE Before starting to replace a bulb, see page 322. 1. Open the panel. 2. Remove the bulb holder by turning it coun ...