Turn signals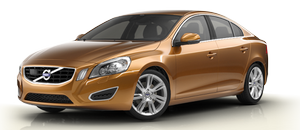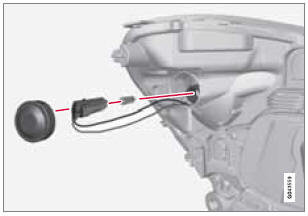 1. Remove the headlight housing from the vehicle (see page 306).
2. Remove the cover by pulling it straight out.
3. Pull the holder to access the bulb.
4. Press in the bulb and turn it to remove it from the holder.
5. Press and turn the new bulb into place.
6. Reinsert the bulb holder into the headlight housing.
7. Put the cover back into position and reinstall the headlight housing.
See also:
Operation
Chassis settings Use the buttons in the center console to change setting. The setting in use when the engine is switched off is activated the next time the engine is started. ...
Unlocking a channel
A channel's access code is required to unlock a channel. Unlock all channels This permanently removes all channels from the locked list and makes them available for selection. Temporarily unl ...
Indicator and warning symbols
Low oil pressure If the light comes on while driving, stop the vehicle, stop the engine immediately, and check the engine oil level. If the oil level is normal and the light stays on after rest ...