Tread wear indicator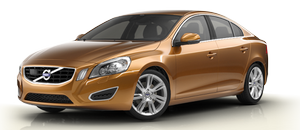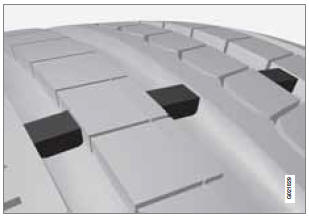 The tires have wear indicator strips running across or parallel to the tread. The letters TWI are printed on the side of the tire. When approximately 1/16" (1.6 mm) is left on the tread, these strips become visible and indicate that the tire should be replaced. Tires with less than 1/16" (1.6 mm) tread offer very poor traction.
When replacing worn tires, it is recommended that the tire be identical in type (radial) and size as the one being replaced. Using a tire of the same make (manufacturer) will prevent alteration of the driving characteristics of the vehicle.
See also:
Use of Additives
With the exception of gas line antifreeze during winter months, do not add solvents, thickeners, or other store-bought additives to your vehicle's fuel, cooling, or lubricating systems. Overus ...
Clearing the phone book
In phone mode, all entries in the infotainment system's phone book can be cleared in Phone menu Phone book Clear phone book. NOTE Clearing the entries in the infotainment system's pho ...
Anti-lock braking system (ABS)
The Anti-lock Braking System (ABS) helps to improve vehicle control (stopping and steering) during severe braking conditions by limiting brake lockup. When the system "senses" impend ...