Tread wear indicator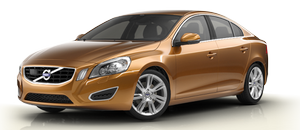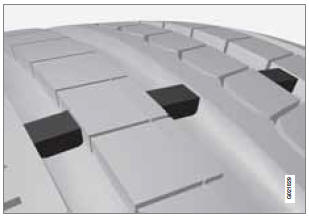 The tires have wear indicator strips running across or parallel to the tread. The letters TWI are printed on the side of the tire. When approximately 1/16" (1.6 mm) is left on the tread, these strips become visible and indicate that the tire should be replaced. Tires with less than 1/16" (1.6 mm) tread offer very poor traction.
When replacing worn tires, it is recommended that the tire be identical in type (radial) and size as the one being replaced. Using a tire of the same make (manufacturer) will prevent alteration of the driving characteristics of the vehicle.
See also:
Tire inflation
Check tire inflation pressure regularly. See the tire inflation table on page 275. A tire inflation pressure placard is also located on the driver's side B-pillar (the structural member at the ...
The front airbag system
The front airbags supplement the three-point seat belts. For these airbags to provide the protection intended, seat belts must be worn at all times. The front airbag system includes gas generat ...
Fuses in the cargo compartment
The fuses in the cargo area are located behind the panel on the driver's side of the cargo compartment. When replacing a blown fuse, be sure to replace it with a new one of the same color and ...