Trip odometers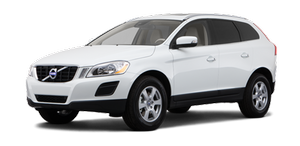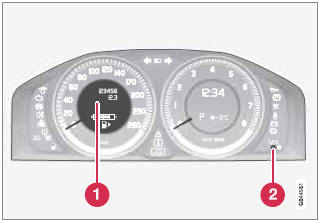 Trip odometers and reset button
1 Odometer display
2 Button for toggling between T1 and T2, and for resetting the odometer
The trip odometers are used to measure short distances. A short press the button toggles between the two trip odometers T1 and T2. A long press (more than 2 seconds) resets an active trip odometer to zero. The distance is shown in the display.
See also:
Key blades
Your vehicle is equipped with two coded remote key transmitters with integrated ignition key blades called Key Integrated Remote (KIR). To unlock/lock the vehicle using the key blade: • Inse ...
Snow tires, studded tires
Tires for winter use: • Owners who live in or regularly commute through areas with sustained periods of snow or icy driving conditions are strongly advised to fit suitable winter tires to help re ...
Precautions when the vehicle is being towed
Attach jumper cables (see page 116) to provide current for releasing the electric parking brake and to move the gear selector from the P position to N. Be sure that the steering wheel lock ...