Rain sensor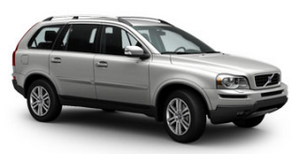 The rain sensor automatically regulates wiper speed according to the amount of water on the windshield.
The sensitivity of the sensor can be adjusted by twisting ring (1) up (the wipers will sweep the windshield more frequently) or down (the wipers will sweep the windshield less frequently).
Activating the rain sensor:
1. Turn the ignition key to at least position I and put the windshield wiper lever in position 0.
2. Press button (2).
> A light in the button will light up to indicate that the rain sensor is active.
Deactivating the rain sensor:
• Press button (2).
or
• Move the windshield wiper lever down to another position. Moving the lever up will not deactivate the rain sensor. Doing so will cause the wipers to sweep the windshield until the lever is released, at which time the wipers return to rain sensor mode.
The rain sensor is also deactivated when the key is removed from the ignition.
CAUTION
The rain sensor should be deactivated when washing the vehicle in an automatic car wash, etc. If the rain sensor function is left on, the wipers will start inadvertently in the car wash and could be damaged.
See also:
Source menu
The content of each source's pop-up menu will vary, depending on what is being played/ viewed, for example: Disc menu or USB menu. See also page 251 for additional information about the RSE me ...
Dimensions
Dimensions ...
Heated oxygen sensors
The heated oxygen sensors monitor the oxygen content of the exhaust gases. Readings are fed into a control module that continuously monitors engine functions and controls fuel injection. The r ...