Rain sensor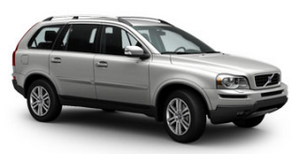 The rain sensor automatically regulates wiper speed according to the amount of water on the windshield.
The sensitivity of the sensor can be adjusted by twisting ring (1) up (the wipers will sweep the windshield more frequently) or down (the wipers will sweep the windshield less frequently).
Activating the rain sensor:
1. Turn the ignition key to at least position I and put the windshield wiper lever in position 0.
2. Press button (2).
> A light in the button will light up to indicate that the rain sensor is active.
Deactivating the rain sensor:
• Press button (2).
or
• Move the windshield wiper lever down to another position. Moving the lever up will not deactivate the rain sensor. Doing so will cause the wipers to sweep the windshield until the lever is released, at which time the wipers return to rain sensor mode.
The rain sensor is also deactivated when the key is removed from the ignition.
CAUTION
The rain sensor should be deactivated when washing the vehicle in an automatic car wash, etc. If the rain sensor function is left on, the wipers will start inadvertently in the car wash and could be damaged.
See also:
Location of the keyless drive antennas
The keyless drive system has a number of antennas located at various points in the vehicle. 1 - On the inside center of the rear bumper 2 - Left rear door handle 3 - Center of the parcel shelf, ...
Operating DAC
Certain settings can be made from the menu system controlled from the center instrument panel. The current system status can be checked on the trip computer's display by using the buttons on the ...
Taking out the spare wheel
1. Open the floor hatch. 2. Undo the retaining bolt. 3. Lift out the foam block. 4. Lift out the spare wheel. The other two blocks can remain in the spare wheel well. After use The foam block ...