MEDIA menus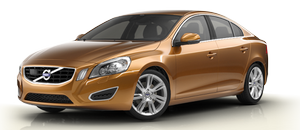 Main CD Audio menu Disc menu
Random
Scan
Audio settings
Main CD/DVD Data menu
Disc menu
Play/Pause
Stop
Random
Repeat folder
Change subtitles
Change audio track
Scan
Audio settings
Main DVD Video menu Disc menu
DVD disc menu
Play/Pause/Continue
Stop
Subtitles
Audio tracks
Advanced settings

Angle
DivX® VOD code

Audio settings
Main iPod menu
iPod menu
Random
Scan
Audio settings1
Main USB menu
USB menu
Play/Pause
Stop
Random
Repeat folder
Select USB device
Change subtitles
Change audio track
Scan
Audio settings
Main Bluetooth media menu
Bluetooth menu
Random
Change device
Remove Bluetooth device
Scan
Bluetooth software version in car
Audio settings
Main AUX menu
AUX menu
AUX input volume
Audio settings

See also:
Deposit control gasoline (detergent additives)
Volvo recommends the use of detergent gasoline to control engine deposits. Detergent gasoline is effective in keeping injectors and intake valves clean. Consistent use of deposit control gasol ...
ABS (Anti-lock brake system)
If the warning light comes on, there is a malfunction of the ABS system (the standard braking system will still function). The vehicle should be driven to a trained and qualified Volvo service ...
Ignition modes and electrical current to RSE
RSE can be activated with the ignition in modes I or II (and when the engine is running). See page 82 for detailed information about the various ignition modes. If a film is being played, it wi ...