MEDIA menus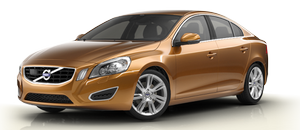 Main CD Audio menu Disc menu
Random
Scan
Audio settings
Main CD/DVD Data menu
Disc menu
Play/Pause
Stop
Random
Repeat folder
Change subtitles
Change audio track
Scan
Audio settings
Main DVD Video menu Disc menu
DVD disc menu
Play/Pause/Continue
Stop
Subtitles
Audio tracks
Advanced settings

Angle
DivX® VOD code

Audio settings
Main iPod menu
iPod menu
Random
Scan
Audio settings1
Main USB menu
USB menu
Play/Pause
Stop
Random
Repeat folder
Select USB device
Change subtitles
Change audio track
Scan
Audio settings
Main Bluetooth media menu
Bluetooth menu
Random
Change device
Remove Bluetooth device
Scan
Bluetooth software version in car
Audio settings
Main AUX menu
AUX menu
AUX input volume
Audio settings

See also:
Installation
1. Lower the battery into the battery box. 2. Move the battery inward and to the side until it reaches the rear edge of the box. 3. Tighten the clamp that secures the battery. 4. Connect the ve ...
Low battery voltage
If the battery voltage is too low, the parking brake cannot be applied or released. Connect an auxiliary battery if the battery voltage is too low, see page 114. ...
Steep inclines and/or heavy loads
ACC is primarily intended for use on fairly level roads. The system may have difficulty maintaining the correct distance to a vehicle ahead on steep inclines, if the vehicle is carrying a heavy lo ...