Adding a new contact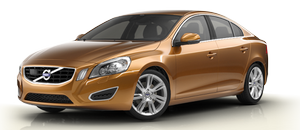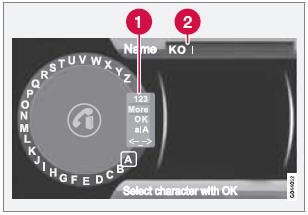 Enter the name of a new contact
Switch between character entry modes (see the following table)
Character entry field
New contacts can be added in phone mode in Phone menu Phone book New contact.
1. When Name is highlighted, press OK/ MENU to go to the character entry mode (see the illustration).
2. Turn TUNE to the desired letter and press OK/MENU to confirm. The number/letter keys on the center console can also be used.
3. Continue to the next letter, etc. The name entered will be displayed in the character entry field (2).
4. To switch from letter entry mode to the entry mode for numbers or special characters, or to toggle between upper and lower case letters, etc., turn TUNE to one of the selections (see the explanation in the following table) in the list (1) and press OK/ MENU.
When you have finished entering the name, select OK in the list in the display (1) and press OK/MENU. Continue by entering the phone number in the same way.
When you have entered the phone number, press OK/MENU and select a tag for the number (Mobile phone, Home, Work or General). Press OK/MENU to confirm.
When all of the contact's information has been entered, select Save contact in the menu to save.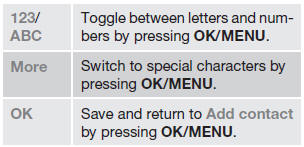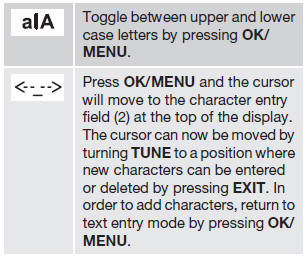 See also:
Switching to another device
It is possible to switch among paired Bluetooth devices that are in the vehicle. To do so: 1. Press MEDIA several times until Bluetooth is displayed, release the button and wait for several secon ...
Installing the ball holder
1. If necessary, remove the cotter pin from the locking bolt and slide the locking bolt out of the hitch assembly. 2. Slide the ball holder into the hitch assembly. 3. Align the hole in the ball ...
Driving Dynamics: Engines
The new Volvo V50 Sportswagon is available with a range of eight modern engines, including three diesels, that reflect its role as a premium alternative. Two engines joined the range for 2007: a 1 ...