Phone book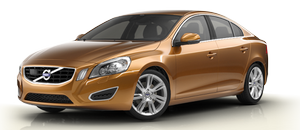 The hands-free system uses two phone books (one with the cell phone's list of contacts and one with contacts saved directly in the infotainment system), which are combined to form one phone book.
The infotainment system downloads the phone book from a connected cell phone. This phone book will only be displayed when this cell phone is connected to the hands-free system.
The infotainment system also has an integrated phone book made up of contacts that have been saved in the system, regardless of which cell phone is currently connected when the contact is saved. These contacts will be displayed regardless of the cell phone that is connected. If a contact has been saved in the infotainment system, the symbol will be displayed next to it.

NOTE
Changes made from the infotainment system to a contact in the cell phone's phone book will result in a new contact being added to the infotainment system's phone book. However, this contact will not be saved in the cell phone's phone book. The infotainment system's display will show duplicate contacts with different icons.
Please also note that if a speed dial number is saved or if a contact's information is edited, this will result in a new contact in the infotainment system's phone book.
The

symbol must be displayed before the phone book can be used and the handsfree function must be in phone mode.
The infotainment system saves a copy of each paired cell phone's phone book. This phone book can be copied each time the phone is connected.
Activate/deactivate this function in phone mode in Phone menu Phone settings Download phone book.
If the phone book contains information about someone who is trying to call you, this information will be shown in the display.
See also:
Tire Pressure Monitoring System (TPMS)
NOTE USA – FCC ID: KR5S122780002 This device complies with part 15 of the FCC rules. Operation is subject to the following conditions: (1) This device may not cause harmful interference, and ...
Active Bending Lights (ABL)*
Headlight pattern with the Active Bending Light function deactivated (left) and activated (right) When this function is activated, the headlight beams adjust laterally to help light up a curve ...
Cleaning floor mats
The floor mats should be vacuumed or brushed clean regularly, especially during winter when they should be taken out for drying. Spots on textile mats can be removed with a mild detergent. For ...