More information about pairing and connecting cell phones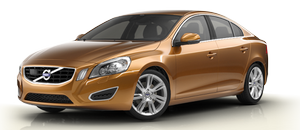 A maximum of 10 cell phones can be paired with the hands-free system. Pairing only needs to be done once for each phone. After pairing, the cell phone no longer needs to be in sight or discoverable. Only one cell phone can be actively connected to hands-free at a time.
Automatic connection
When the hands-free system is active and the most recently connected cell phone is within range, it is connected automatically. If this phone is not within range, the hands-free system will attempt to connect one of the other paired cell phones. When the infotainment system searches for the most recently connected phone, this phone's name appears in the display.
Manual connection
To connect a phone other than the one that was most recently connected or to switch between cell phones that are already paired with the hands-free system, go to Phone menu Change phone.
Removing a paired phone from the list
In phone mode, a paired phone can be removed from the list of phones in Phone menu Remove Bluetooth device.
Bluetooth version
For information about the Bluetooth􀂟 version installed in the vehicle, go to Phone menu Phone settings Bluetooth software version in car.
See also:
Emergency stop
If the seat accidentally begins to move, press one of the buttons to stop the seat. WARNING Because the driver's seat can be adjusted with the ignition off, children should never be ...
External audio source volume
If an external devices such as an MP3 player or an iPod is connected to the AUX socket, the device's volume may be different from the volume of the internal sound sources such as the disc play ...
Electronic climate control, ECC
Temperature control, driver's side Heated driver's seat* Defroster (maximum effect) Blower Manual air distribution—floor Manual air distribution—dashboard air vents Manual air ...