Vehicle event data (Black box)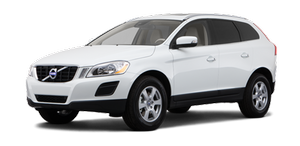 Your vehicle's driving and safety systems employ computers that monitor, and share with each other, information about your vehicle's operation. One or more of these computers may store what they monitor, either during normal vehicle operation or in a crash or nearcrash event. Stored information may be read and used by:
Х Volvo Car Corporation
Х service and repair facilities
Х law enforcement or government agencies
Х others who may assert a legal right to know, or who obtain your consent to know such information.
See also:
RSE-AUX connectors and 12-voltsocket
The three color-coded (yellow-white-red) RSEAUX connectors can be used to connect an auxiliary device to the RSE system. Always follow the connection instructions provided with the auxiliary devic ...
Occupant safety reminders
How safely you drive doesn't depend on how old you are but rather on: Х How well you see. Х Your ability to concentrate. Х How quickly you make decisions under stress to avoid an accident. T ...
How TSA works
Once swaying has begun, it can be very difficult to stop, which makes it difficult to control the vehicle and trailer. The TSA system continuously monitors the vehicle's movements, particularly ...