Driver Alert Control (DAC)– introduction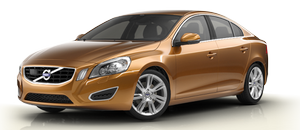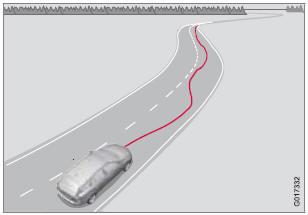 This function is intended to alert the driver if his/her driving becomes erratic, such as if the driver is distracted or fatigued.

NOTE
The camera has certain limitations, see page 160.
A camera monitors the painted lines marking the lane in which the vehicle is traveling and compares the direction of the road with the driver's movements of the steering wheel. The driver is alerted if the vehicle does not follow the lane smoothly.
DAC is designed to help detect a slowly changing driving pattern. It is primarily intended to be used on main roads and is not meant for use in city traffic.

WARNING
DAC is not intended to extend the duration of driving. Always plan breaks at regular intervals to help remain alert.
In certain cases, fatigue may not affect the driver's behavior. In situations of this type, no warning will be provided. Therefore, it is important to take breaks at regular intervals, regardless of whether or not DAC has given a warning.
Limitations
In certain situations, DAC may provide warnings even if the driver's driving pattern has not become erratic.
if the driver is testing the LDW function
in strong crosswinds
on grooved road surfaces.
See also:
Tire age
Tires degrade over time, even when they are not being used. It is recommended that tires generally be replaced after 6 years of normal service. Heat caused by hot climates, frequent high loading c ...
Electrical system
General information 12 volt system with a voltage-regulated alternator. Single pole system in which the chassis and engine block are used as conductors. The negative terminal is connected to the ...
Phone book
The hands-free system uses two phone books (one with the cell phone's list of contacts and one with contacts saved directly in the infotainment system), which are combined to form one phone bo ...