Music, video and radio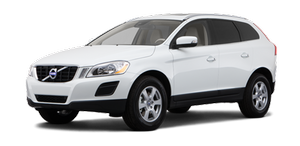 See also:
Summer and winter tires
The arrows shows the direction of rotation of the tire • When switching between summer and winter tires, mark the tires to indicate where they were mounted on the car, e.g., LF = left front, ...
Bluetooth® menus
1. Call register… 1.1. Last 10 missed calls 1.2. Last 10 received calls 1.3. Last 10 dialed calls 2. Call register… 2.1. Search 2.2. Copy fr. cell phone 3. Bluetooth… 3.1. Change phone 3. ...
Folding the grid up/down
Grasp the lowering edge of the grid and pull it rearward/upward, or push it downward/forward. NOTE If the steel grid is to be used with the optional cargo area cover, the grid must be folded d ...