Listening to music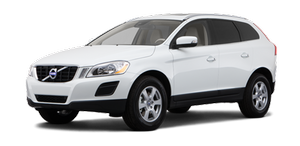 Music from disc tracks/audio files can be played through the media player's USB/AUX sockets or from streaming audio files coming from a Bluetooth®-connected cell phone.
For more information about the media player, see page 225, see page 227 for information about the AUX/USB sockets and see page 230 for information about Bluetooth® media.
1. Switch on the cordless headphones, select CH.A for the left screen or CH.B for the right screen.
2. Use the remote control's

button to select a screen (L: left rear screen, F: front screen, or R: right rear screen). Point the remote control toward a screen's IR transceiver and press

one or more times to come to the desired source (Disc, USB, AUX, etc.), release the button and wait several seconds for your selection to be accepted.
3. Insert a CD in the infotainment system's media player, or connect an external device to the vehicle's USB/AUX sockets or via Bluetooth®.
Playback and navigating in playlists
Navigate using the remote control's scroll wheel (see the illustration on page 254) to select the desired playlist or folder structure.
Use

to confirm the choice of a sub-folder or to begin playing the selected track/audio file.
Tracks/audio files can also be played by pressing

on the remote control and change tracks/audio files by pressing

.
Stop playback by pressing

.
See page 225 for more information about the media player.
See also:
Manual operation
1. Opening the sun shade: Pull the control back to the first stop (the manual open position) and hold it until the sun shade has opened to the position of your choice. 2. Opening the rear edge ...
Resetting
If the battery has been disconnected, the auto open function must be reset so that it will work properly. 1. Gently raise the front section of the button to close the window and hold it for one ...
Recycling
As part of Volvo's commitment to the environment, it is essential for the vehicle to be recycled in an environmentally sound way. Almost the entire vehicle can be recycled and for that reason, ...