Introduction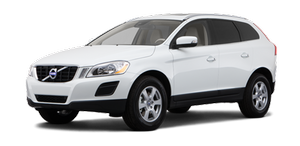 Normally, when the accelerator pedal is released while driving down hills, the vehicle's speed slows as the engine runs at lower rpm (the normal engine braking effect). However, if the downhill gradient becomes steeper and if the vehicle is carrying a load, speed increases despite the engine braking effect. In this situation, the brakes must be applied to reduce the vehicle's speed.
HDC is a type of automatic engine brake and makes it possible to increase or decrease the vehicle's speed on downhill gradients using only the accelerator pedal, without applying the brakes. The brake system functions automatically to maintain a low and steady speed.
HDC is particularly useful when driving down steep hills with rough surfaces, and where the road may have slippery patches.
WARNING
HDC does not function in all situations, and is a supplementary braking aid. The driver has full responsibility for driving in a safe manner.
See also:
Fuses in the cargo compartment
The fuses in the cargo area are located behind the panel on the driver's side of the cargo compartment. When replacing a blown fuse, be sure to replace it with a new one of the same color and ...
Locks
The alarm indicator light on the dashboard will stop flashing to indicate that the alarm is not monitoring the entire vehicle. The accessory movement and inclination sensors will be automatically ...
Switching off the rear screens
Both of rear screens can be switched off from the front center control panel. This function can be activated under RSE settings Display off as explained in points 2-4 in the section " ...