News - City Safety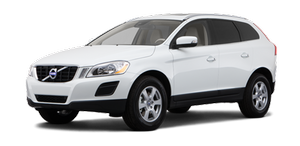 City Safety is a new function, sensing if vehicles ahead are moving slower or standing still. By measuring the car's speed and distance to the vehicle ahead, City Safety is able to calculate the braking force needed when approaching the other vehicle. In a situation where the calculated braking force needed reaches a certain level, and the driver has not reacted, the City Safety function senses that a collision is imminent.
The function is a standard feature that is active if the car's speed is below 30 km/h (19 mph). In situations where the difference in speed between two vehicles is 15 km/h (9 mph) or less, a collision can be avoided completely. In a potential collision situation in which the difference in speed between the vehicles is between 15-30 km/h (9-19 mph), City Safety alone cannot prevent a collision. However, the consequences of the impending collision can be mitigated considerably because the system will intervene to reduce speed when the collision occurs.
News - Pre-Prepared Restraints
Pre-Prepared Restraints - a new function - is able to prepare/adapt the belts and airbags to an expected crash load in low or mildly severe frontal collisions before the actual impact happens. This means that the belts and airbags get some 'extra' time to prepare before the impact and help making the safety belts and airbags even more effective. Remember to always use safety belts when driving or travelling in a car. Pre-Prepared Restraints is a standard feature in Volvo XC60.
Collision Warning with Autobrake alerts the driver
Collision Warning with Autobrake alerts the driver if the distance to a vehicle ahead suddenly decreases. The function contributes in giving the driver a fair chance to avoid a collision. The system's braking function prepares for heavy braking and brakes the car automatically (with up to 50% of the maximum braking power) if the driver has not reacted to the warning signal. Collision Warning with Autobrake is an optional feature.
See also:
Volvo On Call
Volvo On Call is an advanced telematics system and another valuable personal security feature. It uses an integrated GSM telephone with a built-in GPS unit for satellite positioning, and ensures h ...
Activating/deactivating
console activates the hands-free system. The symbol in the display indicates that the hands-free system is active. A long press on the TEL button deactivates the hands-free system and disconnects ...
Dimensions–S60
...