News - panoramic roof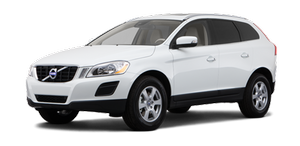 The panoramic roof is a new detail that replaces the traditional sunroof. It is divided into two sections and gives the interior an airy and fresh feeling. The roof glass is tinted and laminated.
Laminated glass contributes to increased security
Laminated glass can be chosen in all of the car's windows to make break-in considerably more difficult.
Roll Stability Control (RSC) and Roll-Over Protection System (ROPS)
Roll Stability Control is an active function that intervenes in situations when the car is exposed to forces that could cause it to roll over. The function helps stabilise the car and reduces the risk of rolling over in an accident.
If a rollover accident should occur the Roll-Over Protection System helps to protect the passengers. An inclination sensor included in the Roll Stability Control continuously reads the cars roll rate. If threshold values are exceeded, the system takes action by for example deploying the inflatable Curtains. The Roll-Over Protection System is a complex system that includes the body's safety structure as well as the SRS components.
See also:
Current speed in mph (Canadian models only)
This function provides the driver with an instantaneous conversion of the car's current speed from km/h to mph. ...
More information about pairing and connecting cell phones
A maximum of 10 cell phones can be paired with the hands-free system. Pairing only needs to be done once for each phone. After pairing, the cell phone no longer needs to be in sight or discoverabl ...
Storing the position
The mirror positions are stored in the key memory when the vehicle has been locked with the remote key. When the vehicle is unlocked with the same remote control the mirrors and the driver's s ...