News - panoramic roof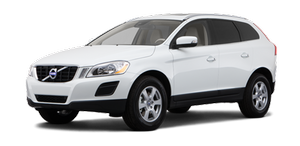 The panoramic roof is a new detail that replaces the traditional sunroof. It is divided into two sections and gives the interior an airy and fresh feeling. The roof glass is tinted and laminated.
Laminated glass contributes to increased security
Laminated glass can be chosen in all of the car's windows to make break-in considerably more difficult.
Roll Stability Control (RSC) and Roll-Over Protection System (ROPS)
Roll Stability Control is an active function that intervenes in situations when the car is exposed to forces that could cause it to roll over. The function helps stabilise the car and reduces the risk of rolling over in an accident.
If a rollover accident should occur the Roll-Over Protection System helps to protect the passengers. An inclination sensor included in the Roll Stability Control continuously reads the cars roll rate. If threshold values are exceeded, the system takes action by for example deploying the inflatable Curtains. The Roll-Over Protection System is a complex system that includes the body's safety structure as well as the SRS components.
See also:
Tire age
Tires degrade over time, even when they are not being used. It is recommended that tires generally be replaced after 6 years of normal service. Heat caused by hot climates, frequent high loadi ...
Current fuel consumption (Instantaneous)
Current fuel consumption is calculated every second. The information on the display is updated every few seconds. When the vehicle is stationary, "----" appears on the display. ...
Options and accessories
Optional or accessory equipment described in this manual is indicated by an asterisk. Optional or accessory equipment may not be available in all countries or markets. Please note that some veh ...