Volvo's concern for safety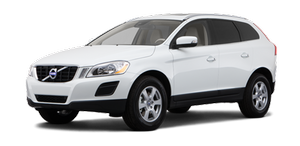 Safety is Volvo's cornerstone. Our concern dates back to 1927 when the first Volvo rolled off the production line. Three-point seat belts (a Volvo invention), safety cages, and energyabsorbing impact zones were designed into Volvo vehicles long before it was fashionable or required by government regulation.
We will not compromise our commitment to safety. We continue to seek out new safety features and to refine those already in our vehicles.
You can help. We would appreciate hearing your suggestions about improving automobile safety. We also want to know if you ever have a safety concern with your vehicle. Call us in the U.S. at: 1-800-458-1552 or in Canada at:
1-800-663-8255.
See also:
Exterior
Thanks to its redesign, the S60 is not the boxy Volvo from days of old. Sure, it's a midsize sedan produced by the brand that built its name on safety, but the S60's exterior looks verge on sexy. ...
Economical driving
Economical driving conserves natural resources Better driving economy may be obtained by thinking ahead, avoiding rapid starts and stops and adjusting the speed of your vehicle to immediate traff ...
Summer and winter tires
The arrows shows the direction of rotation of the tire • When switching between summer and winter tires, mark the tires to indicate where they were mounted on the car, e.g., LF = left front, ...