Occupant safety reminders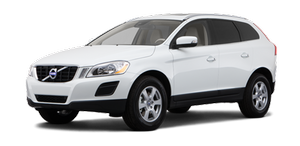 How safely you drive doesn't depend on how old you are but rather on:
• How well you see.
• Your ability to concentrate.
• How quickly you make decisions under stress to avoid an accident.
The following suggestions are intended to help you cope with the ever changing traffic environment.
• Never drink and drive.
• If you are taking any medication, consult your physician about its potential effects on your driving abilities.
• Take a driver-retraining course.
• Have your eyes checked regularly.
• Keep your windshield and headlights clean.
• Replace wiper blades when they start to leave streaks.
• Take into account the traffic, road, and weather conditions, particularly with regard to stopping distance.
• Never send text messages while driving.
• Refrain from using or minimize the use of a cell phone while driving.
See also:
Troubleshooting
If Windscreen Sensors blocked appears in the information display, this indicates that the City Safety™ laser sensor is obstructed in some way and cannot detect vehicles ahead of you, which mea ...
Limitations
In certain situations, DAC may provide warnings even if the driver's driving pattern has not become erratic. • if the driver is testing the LDW function • in strong crosswinds • on grooved road ...
Channel lock
Access to specific channels can be restricted (locked). A locked channel will not provide audio, song titles, or artist information. NOTE All channels are initially unlocked. Locking a chann ...