Bluetooth® menus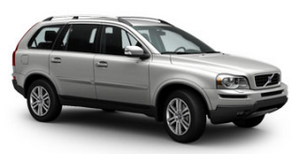 1. Call register…
1.1. Last 10 missed calls
1.2. Last 10 received calls
1.3. Last 10 dialed calls
2. Call register…
2.1. Search
2.2. Copy fr. cell phone
3. Bluetooth…
3.1. Change phone
3.2. Remove phone
3.3. Connect fr. cell phone
3.4. Car Bluetooth info
4. Call options…
4.1. Automatic answer
4.2. Voice mail number
5. Phone settings…
5.1. Sounds and volume…
5.1.1. Ring volume
5.1.2. Ring signals…
5.1.3. Mute radio
5.2. Synchronize phone book
See also:
Collision Warning
The radar sensor and the camera work together to detect a pedestrian, stationary vehicles and vehicles that are moving in the same direction as your vehicle. If there is a risk of collision with a ...
Park position (P)
Select the P position when starting or parking. Shiftlock When P has been selected, the transmission is mechanically blocked in this position. The brake pedal must be depressed and the ignition mu ...
Under the glove compartment
Fold aside the upholstery covering the fuse boxes. 1. Press the cover's lock and fold it up. 2. The fuses are accessible. Positions-fuse box A Positions-fuse box B ...