Bluetooth® menus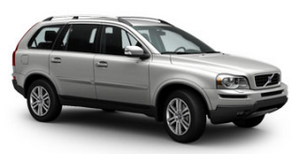 1. Call register…
1.1. Last 10 missed calls
1.2. Last 10 received calls
1.3. Last 10 dialed calls
2. Call register…
2.1. Search
2.2. Copy fr. cell phone
3. Bluetooth…
3.1. Change phone
3.2. Remove phone
3.3. Connect fr. cell phone
3.4. Car Bluetooth info
4. Call options…
4.1. Automatic answer
4.2. Voice mail number
5. Phone settings…
5.1. Sounds and volume…
5.1.1. Ring volume
5.1.2. Ring signals…
5.1.3. Mute radio
5.2. Synchronize phone book
See also:
Deactivation
Move the gear selector from R to another position. There is a slight delay in the PAC system, which means that the view from behind the vehicle will remain on the screen for approximately 15 secon ...
Design concept
The Volvo S80 is a car that expresses a more dynamic evolution of Volvo's exterior design language. It's more sweeping, more elegant, tighter surfaced, and has a leaner and more agile look. &quo ...
Using the information button
1. Press the information button . 2. All of the indicator lights will flash sequentially for approximately 7 seconds to indicate that the PCC is receiving information from the vehicle. If any o ...