Handling calls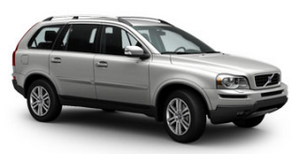 Incoming calls
- Press ENTER to answer a call, even if the audio system is currently in e.g., CD or FM mode.
- Press EXIT to reject a call.
Automatic answer
This function means that incoming calls will be answered automatically. Activate or deactivate the function in the menu system under Phone menu

Call options

Auto. answer.
Call settings
While a call is in progress, press MENU or ENTER on the center console to access the following functions:
• Mute microphone: mute the audio system's microphone.
• Transf call to cell: transfer the call from hands-free to the cell phone.
• Phone book: this feature enables you to search for a stored telephone number.
NOTE
• On certain cell phones, the connection is broken when the mute function is used, which is normal. If this happens, the hands-free system will prompt you to reconnect.
• A new call cannot be initiated while another call is in progress.
See also:
It's the little things that count
Storage Compartments (Puny, Fair, Ample, Galore): Fair Cargo/Trunk Space (Puny, Fair, Ample, Galore): Ample ...
Ignition modes and electrical current to RSE
RSE can be activated with the ignition in modes I or II (and when the engine is running). See page 82 for detailed information about the various ignition modes. If a film is being played, it wi ...
Recirculation/air quality system
Recirculation This function can be used to shut out exhaust fumes, smoke, etc., from the passenger compartment. The air in the passenger compartment is then recirculated, i.e., no air f ...