Power steering fluid reservoir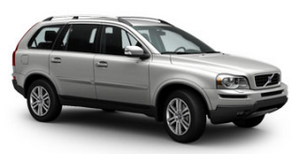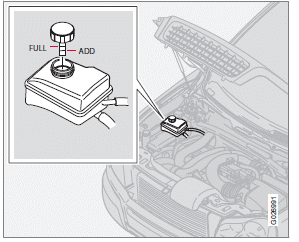 The fluid level should always be between the ADD and FULL marks.
Fluid type: Volvo synthetic power steering fluid (Pentosin CHF 11S) P/N 1161529 or equivalent.
Replace: No fluid change required.
If a problem should occur in the power steering system or if the vehicle has no electrical current and must be towed, it is still possible to steer the vehicle. However, keep in mind that greater effort will be required to turn the steering wheel.
See also:
Ice and snow
Always keep the air intake grille at the base of the windshield free of snow. ...
Detachable key blade
Each remote key or PCC contains a detachable metal key blade for mechanically locking or unlocking the driver's door and the glove compartment. See page 61 for more information on the key blade ...
IDIS
IDIS (Intelligent Driver Information System) is an electronic information system that avoids the driver being distracted by unimportant information in testing driving situations. By continuously c ...