Power steering fluid reservoir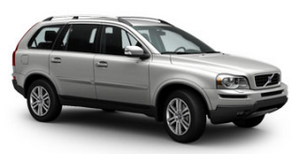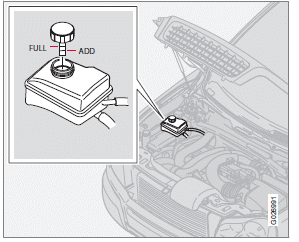 The fluid level should always be between the ADD and FULL marks.
Fluid type: Volvo synthetic power steering fluid (Pentosin CHF 11S) P/N 1161529 or equivalent.
Replace: No fluid change required.
If a problem should occur in the power steering system or if the vehicle has no electrical current and must be towed, it is still possible to steer the vehicle. However, keep in mind that greater effort will be required to turn the steering wheel.
See also:
Symbols and messages in the display
...
Storing wheels and tires
When storing complete wheels (tires mounted on rims), they should be suspended off the floor or placed on their sides on the floor. Tires not mounted on rims should be stored on their sides or ...
Taking out the spare wheel
1. Open the floor hatch. 2. Undo the retaining bolt. 3. Lift out the foam block. 4. Lift out the spare wheel. The other two blocks can remain in the spare wheel well. After use The foam block ...