Other voice control settings found in MY CAR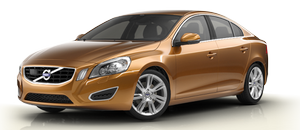 Voice user setting: Two user profiles can be set by pressing MY CAR and going to Settings Voice settings Voice user setting. Select User 1 or User 2.
Voice output volume: Press MY CAR and go to Settings Voice settings Voice output volume. Press OK/MENU and turn TUNE to raise or lower the volume. Press EXIT to save the change and exit the menu.
See also:
IR-reflecting windshield
Section of the windshield where the IR-coating is not applied An optional factory-installed infrared (IR) coating can be applied to the windshield to help protect the cabin from the sun's hea ...
Introduction
City Safety™1 is a support system designed to help the driver avoid low speed collisions when driving in slow-moving, stop-and-go traffic. City Safety™ is not active if your vehicle's speed is ...
PARK BRAKE Parking brake applied
This light will be on when the parking brake (hand brake) is applied. The parking brake pedal is located on the left side of the driver's footwell, see page 79 for more information. Canadian mode ...