Global sales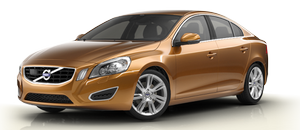 The first-generation Volvo S60 was launched in 2000. It soon became Volvo Cars' most popular model, enjoying worldwide acclaim and peak sales of 110,000 cars in 2002. In total, there are about one million S60s on roads the world over today.
The initial annual global target for the all-new Volvo S60 is 90,000 cars and the car's customer base is spread unusually uniformly throughout the world. Europe (including Russia), North America, and the rest of the world will each account for about one-third of total sales. The five largest single markets will be the UK, USA, China, Russia and Sweden. The all-new Volvo S60 will be built at the Volvo Cars factory in Ghent, Belgium and first cars will be delivered to customers in early summer 2010.
See also:
Introduction
The infotainment system's voice control feature1 enables the driver to voice-activate certain functions in a Bluetooth-connected cell phone or the navigation system. NOTE The informati ...
Automatic closing
The power tailgate can be closed by pressing the button on the tailgate (see the illustration) or by pressing it down. NOTE If the tailgate is pressed down e.g., by the weight of snow or st ...
Unlocking the fuel filler door
Press button (5) when the vehicle is at a standstill to unlock the fuel filler door. Please note that the fuel filler door will remain unlocked until the vehicle begins to move forward. An audible ...