Global sales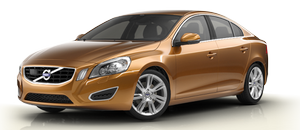 The first-generation Volvo S60 was launched in 2000. It soon became Volvo Cars' most popular model, enjoying worldwide acclaim and peak sales of 110,000 cars in 2002. In total, there are about one million S60s on roads the world over today.
The initial annual global target for the all-new Volvo S60 is 90,000 cars and the car's customer base is spread unusually uniformly throughout the world. Europe (including Russia), North America, and the rest of the world will each account for about one-third of total sales. The five largest single markets will be the UK, USA, China, Russia and Sweden. The all-new Volvo S60 will be built at the Volvo Cars factory in Ghent, Belgium and first cars will be delivered to customers in early summer 2010.
See also:
All Wheel Drive – AWD
Your Volvo can be equipped with permanent All Wheel Drive, which means that power is distributed automatically between the front and rear wheels. Under normal driving conditions, most of the ...
Locking the vehicle
Models with keyless drive have a pressure-sensitive area on the outside door handles and a rubber- covered button next to the trunk opening control The doors and the trunk can be locked by pressi ...
Sub-channels
Example of an HD Radio station with sub-channels In many cases, a main HD Radio station (FM wavebands only) will also have sub-channels offering additional types of programming or music. In ...