Global sales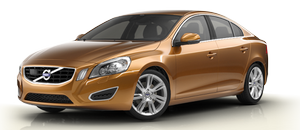 The first-generation Volvo S60 was launched in 2000. It soon became Volvo Cars' most popular model, enjoying worldwide acclaim and peak sales of 110,000 cars in 2002. In total, there are about one million S60s on roads the world over today.
The initial annual global target for the all-new Volvo S60 is 90,000 cars and the car's customer base is spread unusually uniformly throughout the world. Europe (including Russia), North America, and the rest of the world will each account for about one-third of total sales. The five largest single markets will be the UK, USA, China, Russia and Sweden. The all-new Volvo S60 will be built at the Volvo Cars factory in Ghent, Belgium and first cars will be delivered to customers in early summer 2010.
See also:
Cleaning the BLIS camera lenses
In order to function optimally, the BLIS camera lenses must be kept clean. They can be wiped clean with a soft cloth or wet sponge. CAUTION • Clean the lenses carefully to avoid scratching. ...
Recalibrating TPMS (Canadian models only)
In certain cases, it may be necessary to recalibrate TPMS to conform to Volvo's recommended tire inflation pressures (see the inflation pressure table on page 291), for example, if higher infl ...
Vehicle event data (Black box)
Your vehicle's driving and safety systems employ computers that monitor, and share with each other, information about your vehicle's operation. One or more of these computers may store what th ...