Global sales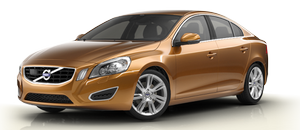 The first-generation Volvo S60 was launched in 2000. It soon became Volvo Cars' most popular model, enjoying worldwide acclaim and peak sales of 110,000 cars in 2002. In total, there are about one million S60s on roads the world over today.
The initial annual global target for the all-new Volvo S60 is 90,000 cars and the car's customer base is spread unusually uniformly throughout the world. Europe (including Russia), North America, and the rest of the world will each account for about one-third of total sales. The five largest single markets will be the UK, USA, China, Russia and Sweden. The all-new Volvo S60 will be built at the Volvo Cars factory in Ghent, Belgium and first cars will be delivered to customers in early summer 2010.
See also:
Settings
Press OK/MENU when a normal camera view is displayed and make the desired settings. Parking camera settings • Mark Park Assist lines to display the sidelines while backing up. • Mark Distance i ...
Function
The driver sees what is behind the vehicle and if a person or animal should suddenly appear from the side. PAC is mounted on the rear of the trunk lid, near the opening handle. The camera has bu ...
Collision Warning
The radar sensor and the camera work together to detect a pedestrian, stationary vehicles and vehicles that are moving in the same direction as your vehicle. If there is a risk of collision with a ...