Water on brake discs and brake padsaffects braking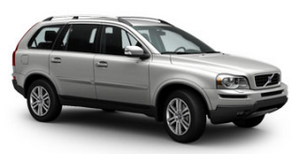 Driving in rain and slush or passing through an automatic car wash can cause water to collect on the brake discs and pads. This will cause a delay in braking effect when the pedal is depressed. To avoid such a delay when the brakes are needed, depress the pedal occasionally when driving through rain, slush etc.
This will remove the water from the brakes.
Check that brake application feels normal. This should also be done after washing or starting in very damp or cold weather.
See also:
Air distribution
1 Manual air distribution—defroster 2 Manual air distribution—dashboard air vents 3 Manual air distribution—floor The figure consists of three buttons. When a button is pressed, the correspondi ...
Fuel Formulations
Do not use gasoline that contains lead as a knock inhibitor, and do not use lead additives. Besides damaging the exhaust emission control systems on your vehicle, lead has been strongly linked ...
Indicator and information symbols
Fault in the Active Bending Light (ABL) system This symbol will illuminate if the there is a fault in the ABL system. See page 93 for more information about this system. Malfunction ...