Using City Safety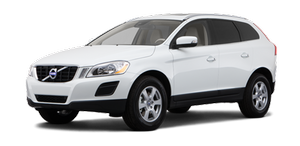 NOTE
The City Safety™ function is activated automatically each time the engine has been switched off and restarted.
On and Off
In certain situations, it may be desirable to switch City Safety™ off, such as when driving in close quarters where leaves, branches, etc.
may obscure the hood and windshield.
When the engine is running, City Safety™ can be switched off as follows:
Press My Car in the center console control panel and go to Settings

Car settings

Driver support systems

City Safety.
Select Off.
If the engine is switched off, City Safety™ will reactivate when the engine is restarted.
WARNING
The laser sensor emits light when the ignition is in mode II or higher, even if City Safety™ has been switched off.
To switch City Safety™ on again:
• Follow the same procedure as for switching City Safety™ off but select ON.
See also:
Pedestrian detection with full auto brake
The all-new Volvo S60 features the ground breaking Pedestrian Detection with Full Auto Brake system. Pedestrian Detection consists of a newly developed radar unit integrated into the car's grille, ...
Refrigerator
The refrigerator is located under the cover in the front seat center armrest. Use the button (see the inset illustration) to adjust the level of cooling. The refrigerator functions when the en ...
Introduction
The load carrying capacity of your vehicle is determined by factors such as the number of passengers, the amount of cargo, the weight of any accessories that may be installed, etc. To increase lo ...