Using City Safety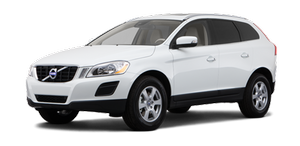 NOTE
The City Safety™ function is activated automatically each time the engine has been switched off and restarted.
On and Off
In certain situations, it may be desirable to switch City Safety™ off, such as when driving in close quarters where leaves, branches, etc.
may obscure the hood and windshield.
When the engine is running, City Safety™ can be switched off as follows:
Press My Car in the center console control panel and go to Settings

Car settings

Driver support systems

City Safety.
Select Off.
If the engine is switched off, City Safety™ will reactivate when the engine is restarted.
WARNING
The laser sensor emits light when the ignition is in mode II or higher, even if City Safety™ has been switched off.
To switch City Safety™ on again:
• Follow the same procedure as for switching City Safety™ off but select ON.
See also:
Driving distance on current fuel reserve
This function shows the approximate distance that can be driven on the fuel remaining in the tank. The calculation is based on average fuel consumption during the last 20 miles (30 km) of driv ...
Ignition mode 0
- Insert the remote key in the ignition slot and press it in as far as possible. ...
Brake Support
If the risk of collision continues to increase after the collision warning has been given, Brake Support is activated. Brake Support prepares the brake system to react quickly, and the brakes ...