Using City Safety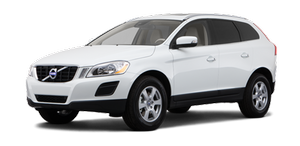 NOTE
The City Safety™ function is activated automatically each time the engine has been switched off and restarted.
On and Off
In certain situations, it may be desirable to switch City Safety™ off, such as when driving in close quarters where leaves, branches, etc.
may obscure the hood and windshield.
When the engine is running, City Safety™ can be switched off as follows:
Press My Car in the center console control panel and go to Settings

Car settings

Driver support systems

City Safety.
Select Off.
If the engine is switched off, City Safety™ will reactivate when the engine is restarted.
WARNING
The laser sensor emits light when the ignition is in mode II or higher, even if City Safety™ has been switched off.
To switch City Safety™ on again:
• Follow the same procedure as for switching City Safety™ off but select ON.
See also:
Engine specifications
Charge air cooler (Intercooler) Turbocharged engines employ a turbo-compressor to force air into the engine inlet manifold and a charge air cooler to cool the compressed inlet air. The resulting ...
Tire inflation
Check tire inflation pressure regularly. See the tire inflation table on page 291. A tire inflation pressure placard is also located on the driver's side B-pillar (the structural member at the ...
Blower function to reduce battery drain
The climate system's blower functions normally while the engine is running. However, when the engine is switched off (even if the ignition is switched to positions I or II), the blower control w ...