How can my vehicle fail OBD II emission inspection?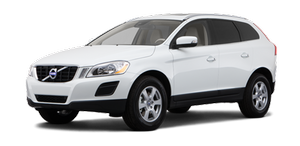 Your vehicle can fail OBD II emission inspection for any of the following reasons.
• If your Check Engine (MIL) light is lit, your vehicle may fail inspection.
• If your vehicle's Check Engine light was lit, but went out without any action on your part, OBD II will still have a recorded fault.
Your vehicle may pass or fail, depending on the inspection practices in your area.
• If you had recent service that required disconnecting the battery, OBD II diagnostic information may be incomplete and "not ready" for inspection. A vehicle that is not ready may fail inspection.
See also:
Precautions when the vehicle is being towed
Attach jumper cables (see page 116) to provide current for releasing the electric parking brake and to move the gear selector from the P position to N. Be sure that the steering wheel lock ...
Tire age
Tires degrade over time, even when they are not being used. It is recommended that tires generally be replaced after 6 years of normal service. Heat caused by hot climates, frequent high loadi ...
Overview of Bluetooth® controls
Center console control panel 1 VOLUME: the buttons on the steering wheel keypad can be also be used. 2 Display 3 ENTER: press to answer an incoming call, make menu selections or activate the p ...