Refueling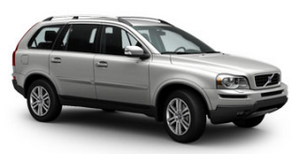 The fuel tank is designed to accommodate possible expansion of the fuel in hot weather.
See page 284 for fuel tank volume. Be aware that the "usable" tank capacity will be somewhat less than the specified maximum. When the fuel level is low, such factors as ambient temperature, the fuel's "Reid vapor pressure" characteristics, and terrain can affect the fuel pump's ability to supply the engine with an adequate supply of fuel. Therefore, it is advisable to refuel as soon as possible when the needle nears the red zone, or when the fuel warning light comes on.
WARNING
Never carry a cell phone that is switched on while refueling your vehicle. If the phone rings, this may cause a spark that could ignite gasoline fumes, resulting in fire and injury.
CAUTION
Х Do not refuel with the engine running1.
Turn the ignition off or to position I. If the ignition is on, an incorrect reading could occur in the fuel gauge.
Х After refueling, close the fuel filler cap by turning it clockwise until it clicks into place1.
Х Avoid overfilling the fuel tank. Do not press the handle on the filler nozzle more than one extra time. Too much fuel in the tank in hot weather conditions can cause the fuel to overflow. Overfilling could also cause damage to the emission control systems.
Х Avoid spilling gasoline during refueling.
In addition to causing damage to the environment, gasolines containing alcohol can cause damage to painted surfaces, which may not be covered under the New Vehicle Limited Warranty.
Х Do not use gasolines containing methanol (methyl alcohol, wood alcohol).
This practice can result in vehicle performance deterioration and can damage critical parts in the fuel system.
Such damage may not be covered under the New Vehicle Limited Warranty.
See also:
Dialing voicemail
The dialogue below enables you to call your voicemail to check any messages that you may have received. Your voicemail phone number must be registered in the BluetoothЃ function, see page 236. ...
Engine Drag Control (EDC)
EDC helps keep the engine running if the wheels show a tendency to lock, e.g., when shifting down in the Geartronic manual shifting mode or while using the engine's braking function on a slipp ...
Locking or unlocking the vehicle with the key blade
Keyless drive keyhole cover The driver's door on vehicles equipped with keyless drive can be locked or unlocked with the remote key's detachable key blade if necessary, see page 59 for in ...