Front seats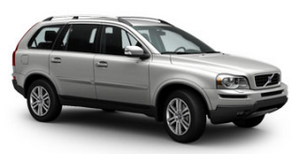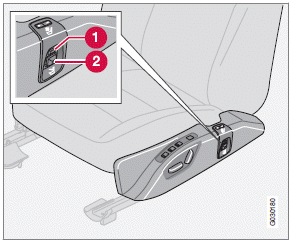 1 Massage
2 Lumbar support
Massage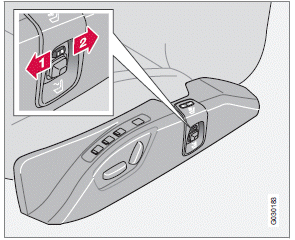 Massage control

Firm massage


Gentle massage
Each front seat has a massage function in its backrest. The massage action is done with air cushions, which can be adjusted to a firm or gentle setting. When the setting has been made, the massaging action is carried out in cycles as follows: massage 6 minutes – pause 4 minutes – massage 6 minutes, etc.
When the button is in the center position or if the ignition is in position 0, the massage function is switched off.
Lumbar support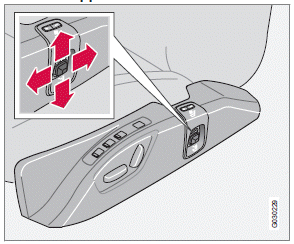 Lumbar support control
The lumbar support uses the same air cushions as the massage function. The button can be used to adjust the amount of support in four directions, as shown in the illustration.
Lumbar support can be only be adjusted when the massage function is switched off.
A memory function stores the lumbar support setting and this support will resume after the massage function has been switched off or after the vehicle has been parked for an extended period of time.
See also:
Immobilizer (start inhibitor)
Each of the keys supplied with your vehicle contains a coded transponder. The code in the key is transmitted to an antenna in the ignition slot where it is compared to the code stored in the start ...
Home safe lighting
When you leave your vehicle at night, you can make use of the home safe lighting function to illuminate the area in front of the vehicle. 1. Remove the key from the ignition slot. 2. Pull the tu ...
Modifications
If you are considering modifying your vehicle in any way to accommodate a disability, for example by altering or adapting the driver's or front passenger's seat(s) and/or airbag systems, pleas ...