Volvo On Call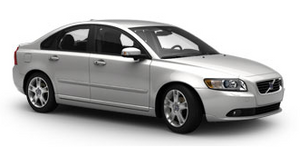 Volvo On Call is an advanced telematics system and another valuable personal security feature. It uses an integrated GSM telephone with a built-in GPS unit for satellite positioning, and ensures help is always close at hand.
Volvo On Call comes with a standard safety and an optional security package: If an airbag or seat belt pre-tensioner is triggered in the event of an accident, Volvo On Call automatically calls the Emergency Services via BT999 and can also provide data of your location.
Alternatively, pressing the red 'SOS' button on the integrated GSM telephone will put you straight through to the Emergency Services.
Also, if the car breaks down or you need help, pressing the Volvo On Call button will put you straight through to a Volvo On Call operator who is only a call away at any time of day to offer personal services such as route guidance, or to guide roadside assistance to you. An optional Volvo On Call security package offers the added benefits of a remote door-unlock facility, theft notification and vehicle tracking.
These simple but effective security features offer considerable peace of mind and contribute to the comfort and convenience of owning a Volvo S40.
See also:
Auto-brake
If a collision is imminent and the driver has not applied the brakes or begun to steer around the vehicle or pedestrian, the auto-brake function is activated without the driver pressing the brake ...
2011 Volvo S60 Review
I'd been waiting, hoping and wishing that I'd get the opportunity to drive Volvo's highly anticipated redesigned 2011 S60. I'm having a love affair with sedans now that my kids are old enough to g ...
Warranty
As you'd expect, the Volvo S40 saloon is supported by a comprehensive warranty. The standard mechanical warranty is three years/60,000 miles (whichever comes first), plus there's a three-year, unl ...