Volvo On Call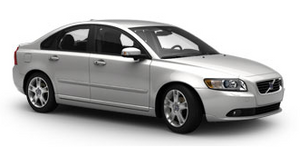 Volvo On Call is an advanced telematics system and another valuable personal security feature. It uses an integrated GSM telephone with a built-in GPS unit for satellite positioning, and ensures help is always close at hand.
Volvo On Call comes with a standard safety and an optional security package: If an airbag or seat belt pre-tensioner is triggered in the event of an accident, Volvo On Call automatically calls the Emergency Services via BT999 and can also provide data of your location.
Alternatively, pressing the red 'SOS' button on the integrated GSM telephone will put you straight through to the Emergency Services.
Also, if the car breaks down or you need help, pressing the Volvo On Call button will put you straight through to a Volvo On Call operator who is only a call away at any time of day to offer personal services such as route guidance, or to guide roadside assistance to you. An optional Volvo On Call security package offers the added benefits of a remote door-unlock facility, theft notification and vehicle tracking.
These simple but effective security features offer considerable peace of mind and contribute to the comfort and convenience of owning a Volvo S40.
See also:
Active Bending Lights (ABL)
When this function is activated, the headlight beams adjust laterally to help light up a curve according to movements of the steering wheel (see the right-pointing beam in the illustration). The ...
Safety
Like all Volvo models, the XC90 features a comprehensive safety package designed to protect occupants in a wide variety of accidents. Given the higher centre of gravity of an SUV, however, there h ...
Environment
Good environmental protection is one of Volvo's cornerstones. All of the engines available in the all-new Volvo S80 are outstandingly economical, given their performance. The manual diesel engin ...